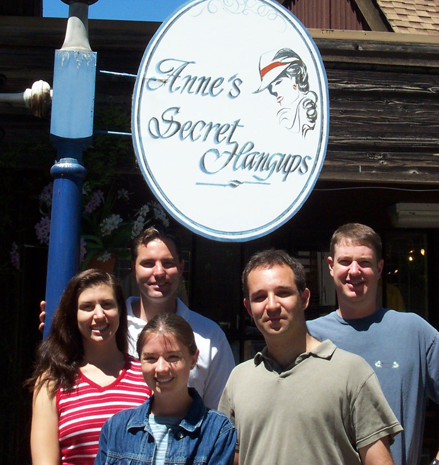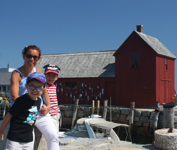 After leaving Anne's lab in 2000, I worked for a year at Celera Genomics in Davis.  I then worked on a contract for the Department of Energy at Novozymes, Inc. in Davis.  That was pretty productive since I obtained two patent applications, two issued patents, and I also published a review on directed evolution.  Following Novozymes, I moved to Arcadia Biosciences, also in Davis, where I worked from 2004 to 2008.  At Arcadia I was one of the leading scientist in the gamma linolenic acid (GLA) enriched safflower oil project.  This process was finished in 2009 and will be commercialized as SONOVA™ 400, an ingredient in dietary supplements.  In the Fall of 2008 my family and I moved to Connecticut since my husband, Paulo, accepted a faculty position at the University of Connecticut (UConn).  I was pretty lucky to get a job at another biotech here in the East Coast, in the area of Bioenergy.  Now, I am changing gears and starting a full-time MBA program at UConn in venture consulting.  I still intend to work in the Biotech industry, but focusing more on the business rather than the Science side.
On the personal side, we have 2 boys, Tomas, 6, and Nicolas 4.  We really enjoy leaving in Connecticut.  We have a house next to a horse farm, go to the nearby lakes in the Summer, enjoy the beautiful Fall colors of New England, and the boys are crazy about ice hockey in the Winter.  Please, consider visiting us if you come to the East Coast!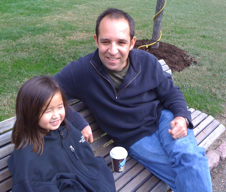 Sasha, as you may recall, married Mary Lai and now has two beautiful kids, Sydney and Simon.  He's the project manager for soybean intrinsic yield at Monsanto. I visited him and his family for Halloween and highly recommend the experience.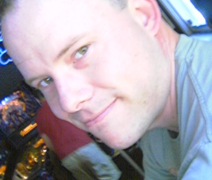 Dennis is a Professor at Villanova.  He's interested in the architecture and evolution of signal transduction pathways.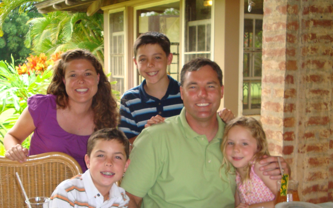 It's been an exciting ride since leaving the Britt Lab in 2003.  After leaving, my first stop was a post-doc in Jim Cleaver's Lab at UCSF.  Jim's Lab was my first step outside the friendly confines of the plant biology community.  The 3 years at UCSF went by quickly.  My major accomplishment was helping to show that the variant histone H2AX is phosphorylated in response to UV irradiation.  Upon leaving UCSF I took a Sr. Scientist position at Bio-Rad Laboratories in the Gene Expression Division.  My first product was Bio-Rad's ill-fated attempt to enter the realm of RNAi by offering a variant double stranded RNA silencing molecule know as the Dicer Substrate or 27mers for short.  After working to test hundreds of these sequences and launching dozens into the marketplace, the project was cancelled.  The experience was not all bad.  I learned a great deal about RNAi, met many interesting scientists and business people in the field and was able to learn the ropes here and at Bio-Rad.  My performance on the 27mer project also helped to conceive, test, and release our automated cell counter, the TC10.  I'm hoping this machine will someday completely supplant the hemocytometer as the preferred method for counting mammalian cells.
On a personal note my family is thriving.  At the time this letter was written my wife, Heidi, and I have 3 children: Jayson 12, Nathan 10, and Emily 7.  The two boys are involved in pompetitive sports.  This keeps us traveling all over Northern California most of the year.  It's a great way to visit out of the way spots like Clovis and Manteca.  Emily is still figuring out where her interests lie.  At the moment it is looking like tennis (I think it's mostly because of the "cute outfits").  When the family and I are not out at sporting events we enjoy camping, trips to Disneyland and the pool.
If any former or current lab members would like information about my perspectives on UCSF, working at a biotech, or want to make contacts please feel free to get my information from Anne.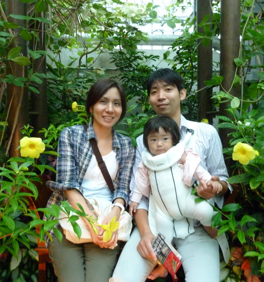 Kaoru is currently a researcher at Kyoto Sangyo University and continues to work on SOG1.  Here she is with her husband Nori and her son Tamaki.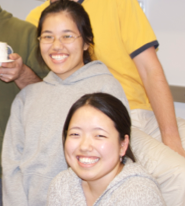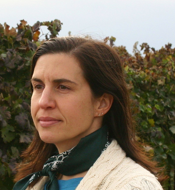 Joanna currently has two positions: (1) Coordinator  for the North American Arabidopsis Steering Committee (NAASC), a non-profit  plant research organization, and (2) Coordinator of the Inter-institutional  Network for Food, Agriculture and Sustainability (INFAS) at the Agricultural Sustainability Institute at University of  California, Davis.  Among the goals of NAASC are fostering communication and free  exchange of data, materials and ideas among
worldwide plant researchers studying  the model flowering plant, Arabidopsis thaliana. A recent spinoff in this  position is to assist with the development of the new International Arabidopsis  Information Consortium (IAIC) which strives to develop systems to  allow community members to manage the increasing amounts and types of data and  allow the
leveraging of global resources, knowledge, and collaborations. 
    In her second position, at the Agricultural Sustainability  Institute (UC Davis), Joanna is coordinating INFAS,  a new national network of scholars committed to the development and support of food  and agricultural systems that sustain the health of people, society, and the  natural environment.

  Joanna lives in Davis with her husband Scott, and son Sam.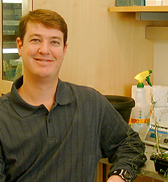 Kevin is a Professor at the University of New Hampshire.  He continues to work on on repair and damage response in plants.  His wife, Cheryl Whistler, is also at UNH.  You can check out his research at: http://www.mcbs.unh.edu/faculty/culligan/index.htmland you can find him on Facebook.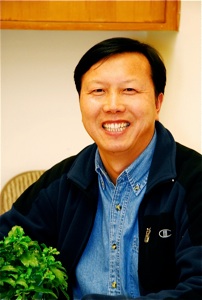 Cai-Zhong is a Research Professor here at UCD. He works on postharvest biology- particularly of flowers.  You can check out his research here.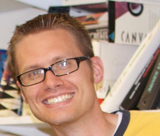 Neil got his PhD in 2012!  He's currently enjoying some time with his family, before going on to a postdoc at UCD.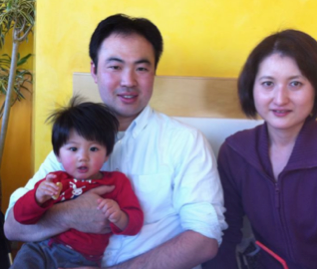 Tomo Furukawa (here with Junco and Atsuhiro)
I worked at Britt lab for four years (2006-2010) as a postdoc and got employed mainly in three research projects; uncovering functions of plant DNA polymerase lambda in NHEJ, elucidation of molecular machinery of DNA damage responses in higher plants, and developing a new in planta mutagenic technology using a zinc-finger nuclease. All activities done in our four-year stay in the US (e.g. doing good research at Britt lab, traveling around the US, and living a daily life in Davis) are unforgettable experiences for my beautiful wife and me. We could make friends with lots of nice people during our US life. These things are difinitely our great assets.
After leaving Britt lab in 2010, I moved to the Netherlands to work at KeyGene, an agrobiotech company in Wageningen. My background as a plant DNA repair specialist gave me a chance to work at this company. I enjoyed my new challenge and new life in the Netherlands as I did in Davis. Moreover, my handsome son Atsuhiro was born here in 2012. Junco, Atsuhiro and I would like to visit Britt lab again and meet you, Anne! We can not wait for it!  Finally, I am one of organizers of a group "Britt lab (DNA DAMAGE)" in facebook. All Britt lab alumni/collaborators/people who like Anne are welcome to join it.  
James entered the graduate degree program looking for a little more excitement than he was finding in the biotech industry. Not too surprisingly, he soon got his Master's and moved on. He spent some time as a Special Agent assigned to the Forensic Biology Section of the North Carolina State crime lab. He was then assigned to the NCIS (Naval Criminal Investigative Service) Contingency Response Field Office in Brunswick, GA and the Marine Corps Air Station at Cherry Point, NC.  He is currently assigned to the Counterterrorism billet at the NCIS  Europe and Africa Field Office in Naples, Italy.  Top that!
As you might recall, James married Janelle in his first year of grad school.  He has 3 children (Xander, Allison, and Jacob) and really appreciates Janelle's support.
Anne is a teacher and researcher at the University of Guadalajara.  She has 2 teenage kids and promises to send a picture soon.
Ju-Jiun is a researcher in Ming-Hsuin Hsieh's lab in the Plant and Microbial Biology Institute at the Academica Sinica.